The Motivx MX2320 wrench is made of forged aluminum, which is less pourus and tends to be much stronger.
We tested each wrench using a ratchet, breaker bar and a 3/8" adapter. We highly recommend using a socket with the larger outside 27mm drive, NOT the 3/8" drive we were using. 
That being said, we tested it this way because that's how a lot of people use these wrenches. But unless you're a mechanic using a torque wrench to get a specific amount of ft lbs of torque, it's safer and more effective to use the 27mm/1-1/16" drive.
Each of the cast aluminum wrenches broke at a significantly lower PSI than the Motivx Tools wrench. Most of them cracked the 3/8" drive, which broke into pieces and crumbled. Brand D snapped in half and went flying.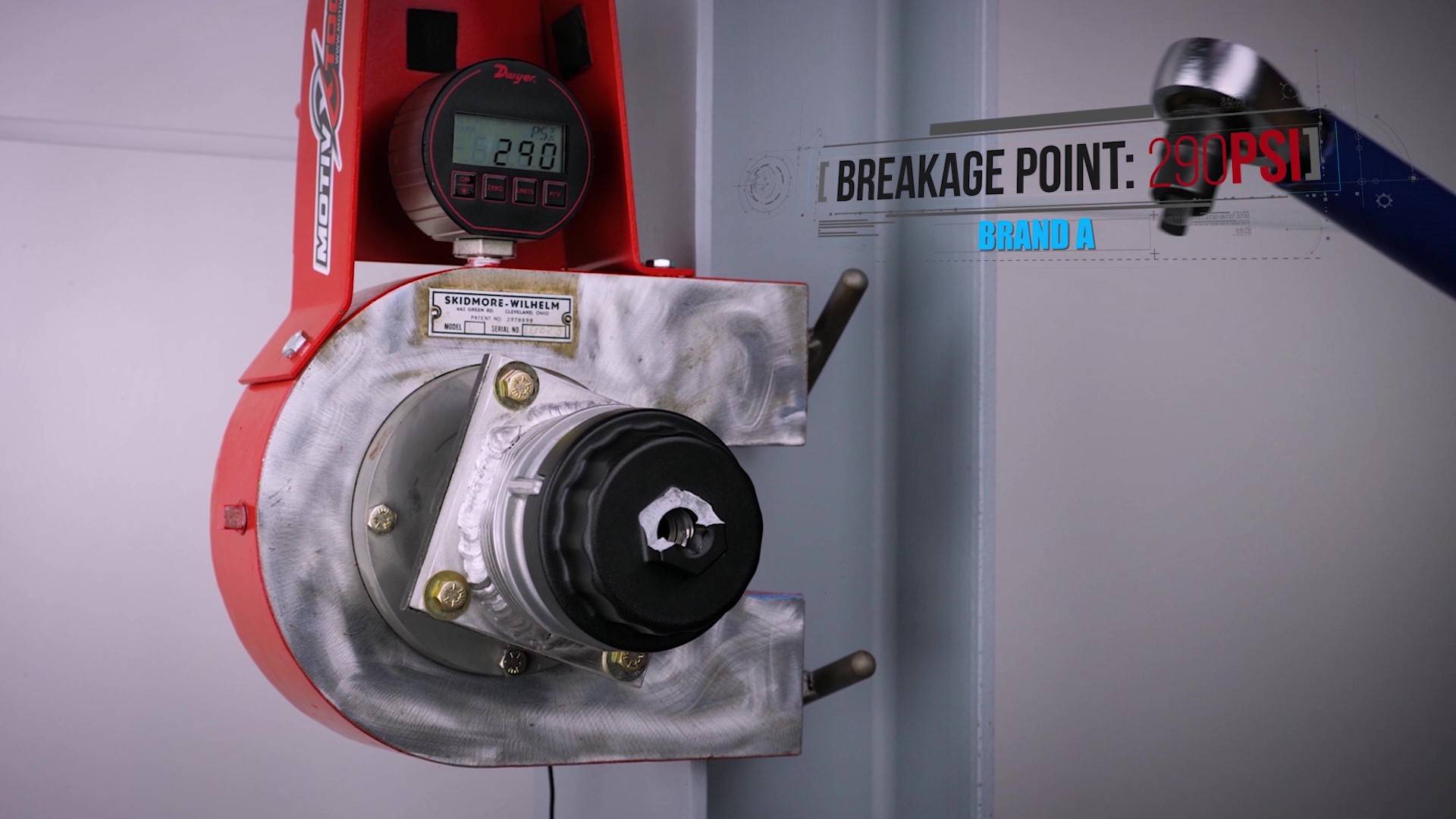 Price: $12.95 | Breaking Point: 290 PSI | Break Result: Crumbled 3/8" Drive
---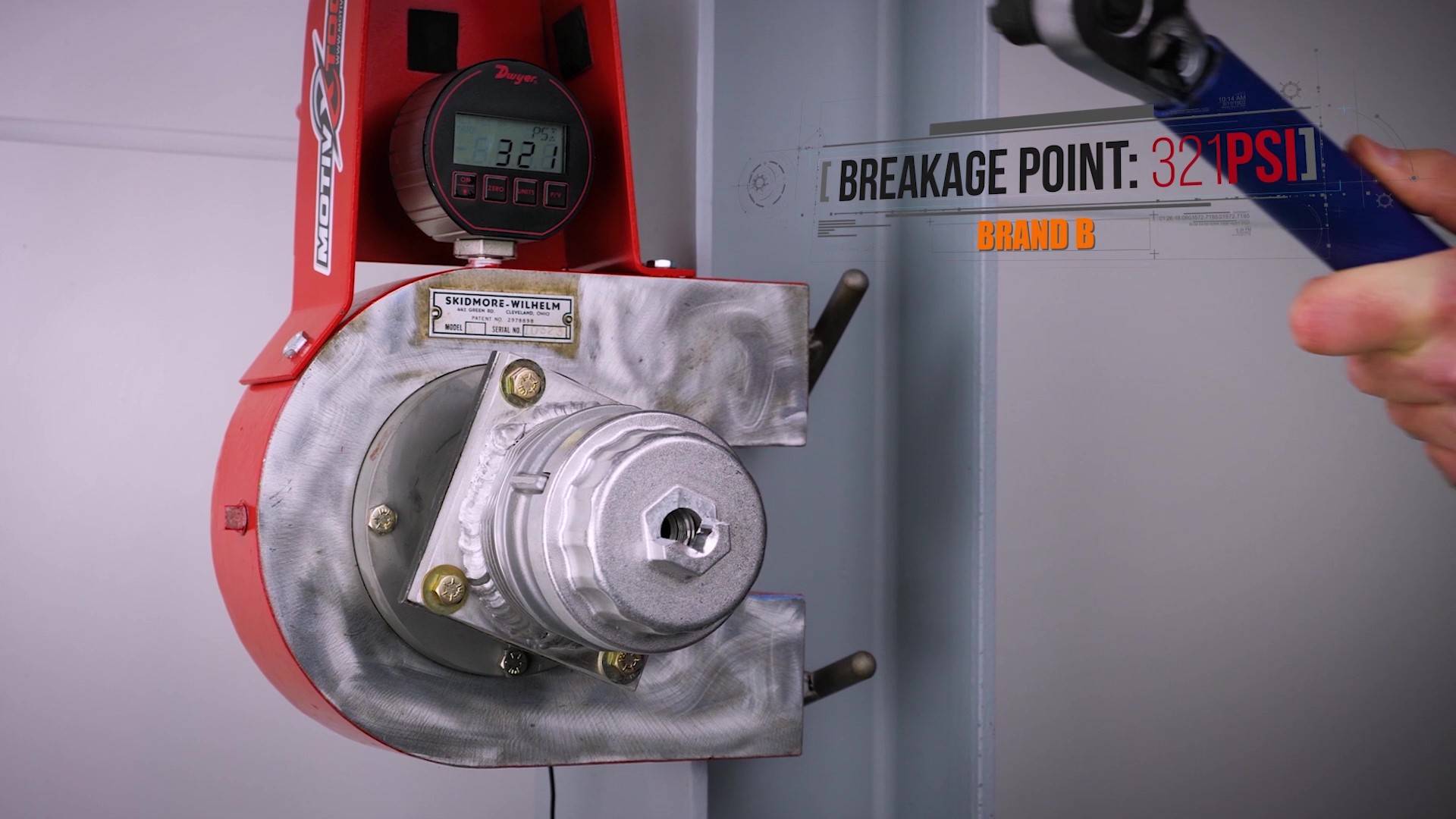 Price: $17.95 | Breaking Point: 321 PSI | Break Result: Crumbled 3/8" Drive
---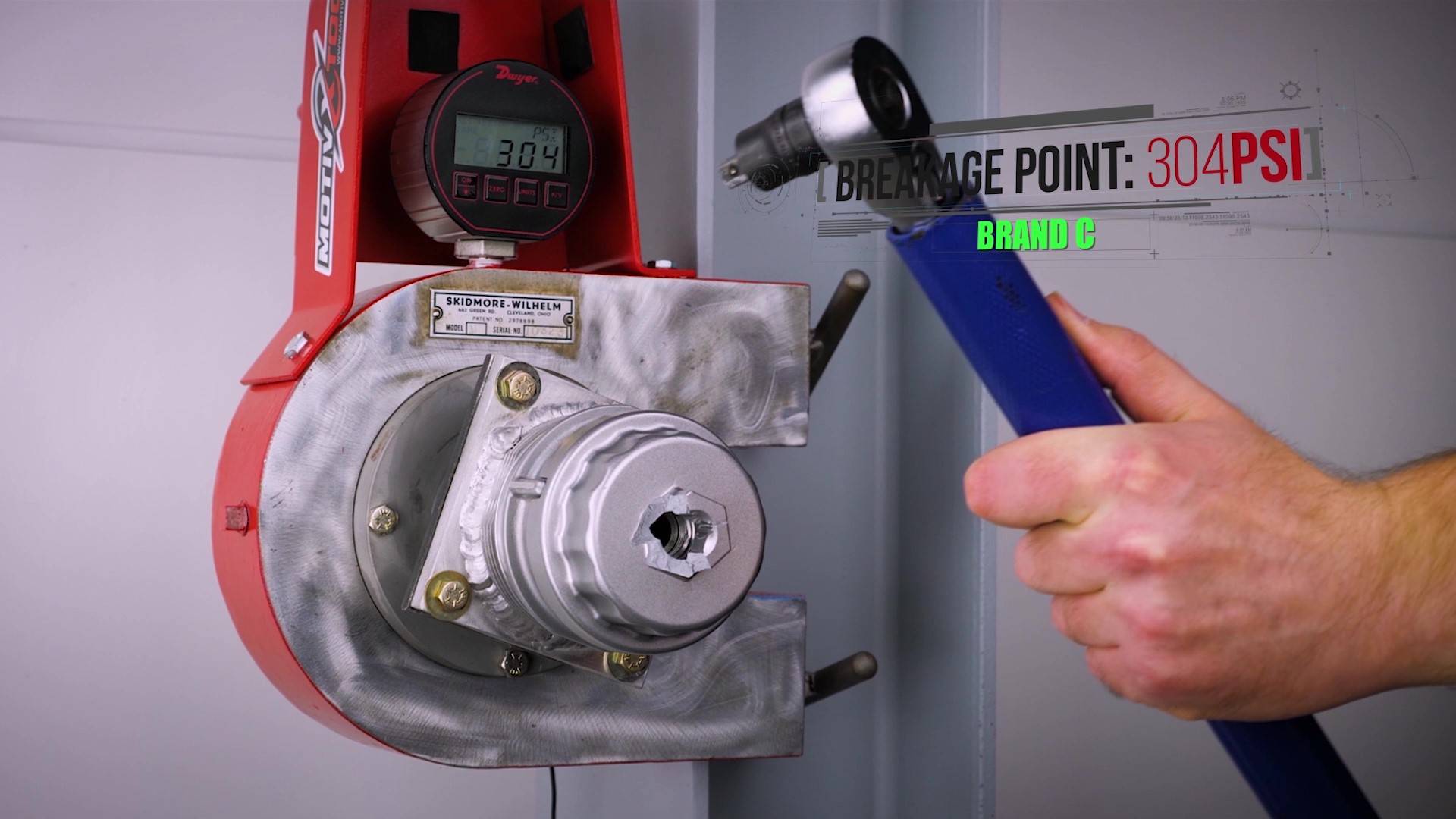 Price: $13.95 | Breaking Point: 304 PSI | Break Result: Crumbled 3/8" Drive
---
Price: $14.99 | Breaking Point: 278 PSI | Break Result: Wrench Snapped In Half
---
Now to be fair, even though we don't have a good way of translating PSI into ft lbs of torque, we're fairly confident that you shouldn't ever be putting this much pressure on an oil filter wrench. On the other hand, we've had multiple customers tell us that they've used our wrench with impact guns before, even up to 300 ft lbs of torque.
So that's why our next finding made us even happier. As opposed to splitting in half or crumbling into pieces when it reached maximum PSI, our wrench simply strips out the 3/8" drive. If you look closely, you can even see a little bit of smoke coming out once it starts to strip out. So even if the inside drive strips out, you can still use a 27mm socket to continue driving the wrench and avoid flying metal parts.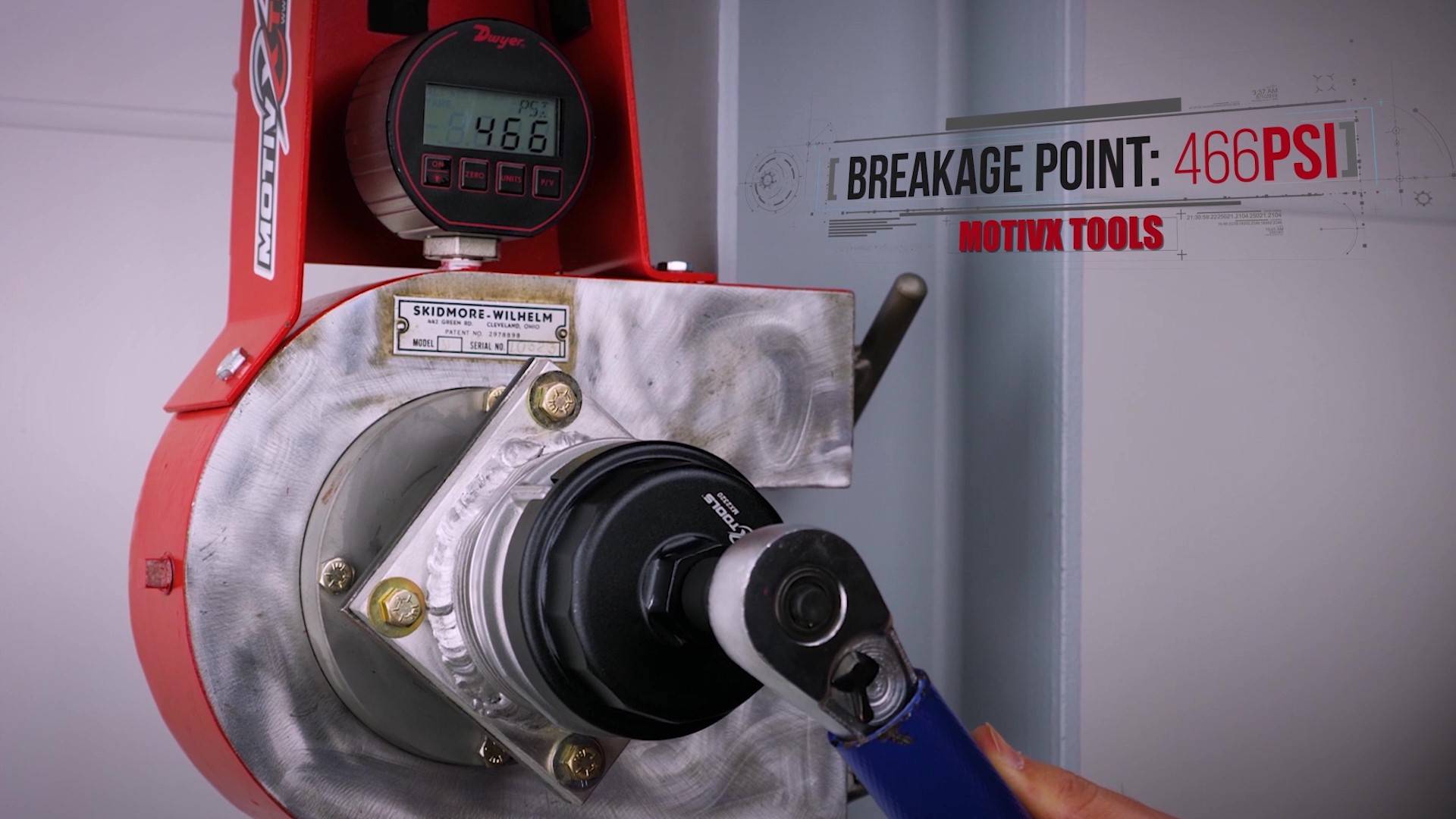 Price: $24.95 | Breaking Point: 466 PSI | Break Result: 3/8" Drive Stripped Out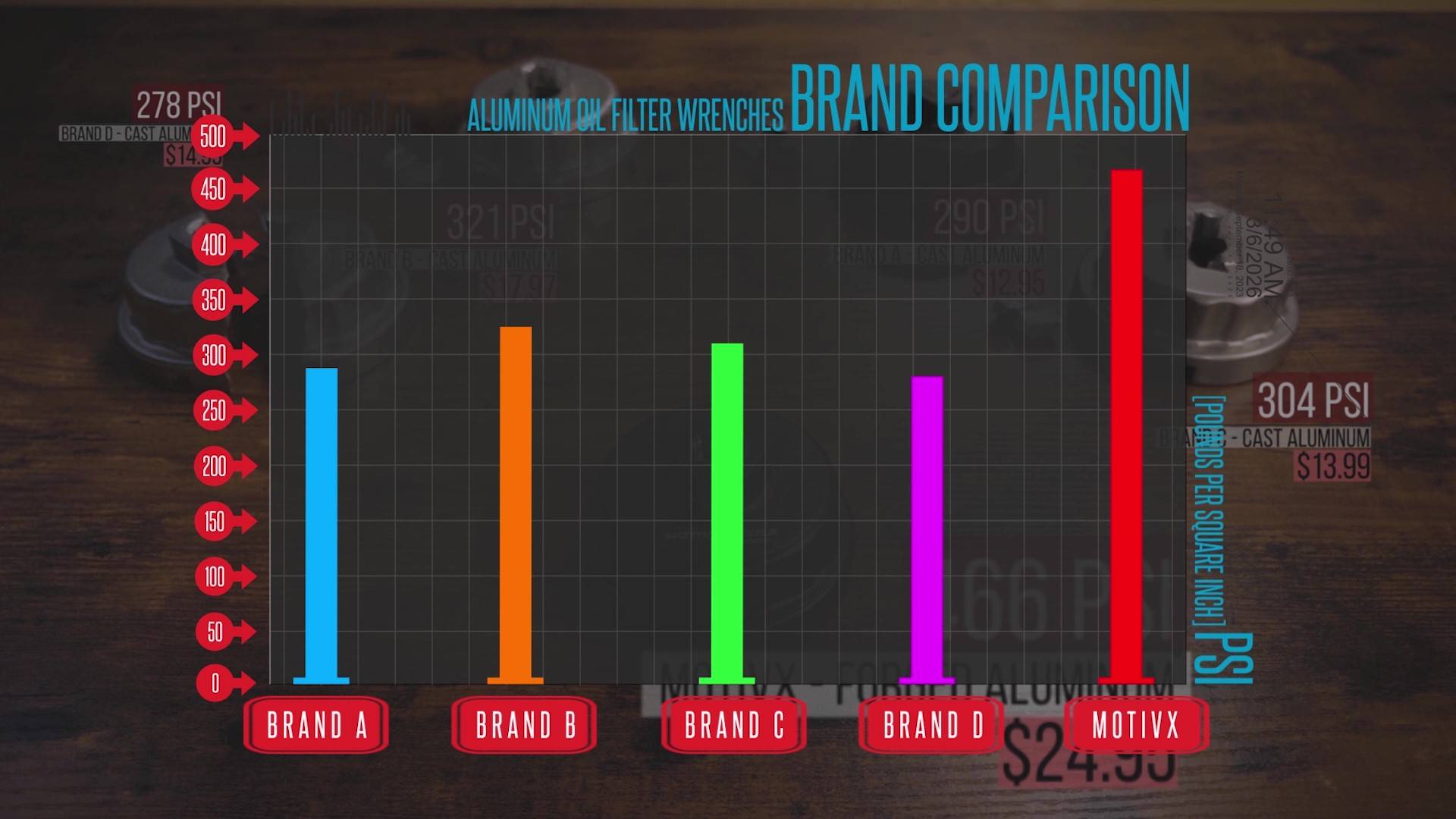 The Motivx MX2320 wrench tested at over 30% higher PSI and left the 27mm drive intact, where the other 4 wrenches crumbled or split.
After this initial test, we were very happy with the results... but we've still got a few questions.
1. What would happen if we used a thrust bearing on the hydraulic load cell instead of washers? We have a feeling the friction would be significantly different and we might gett different results since we think the washers might be binding up on the load cell.
2. What happens when we use the recommended 27mm drive instead of the 3/8" drive?
So, we're ordering more wrenches and a thrust bearing. And then we'll break more stuff.
Thanks for reading - we'll see you in a few weeks for Part II!
The Motivx Team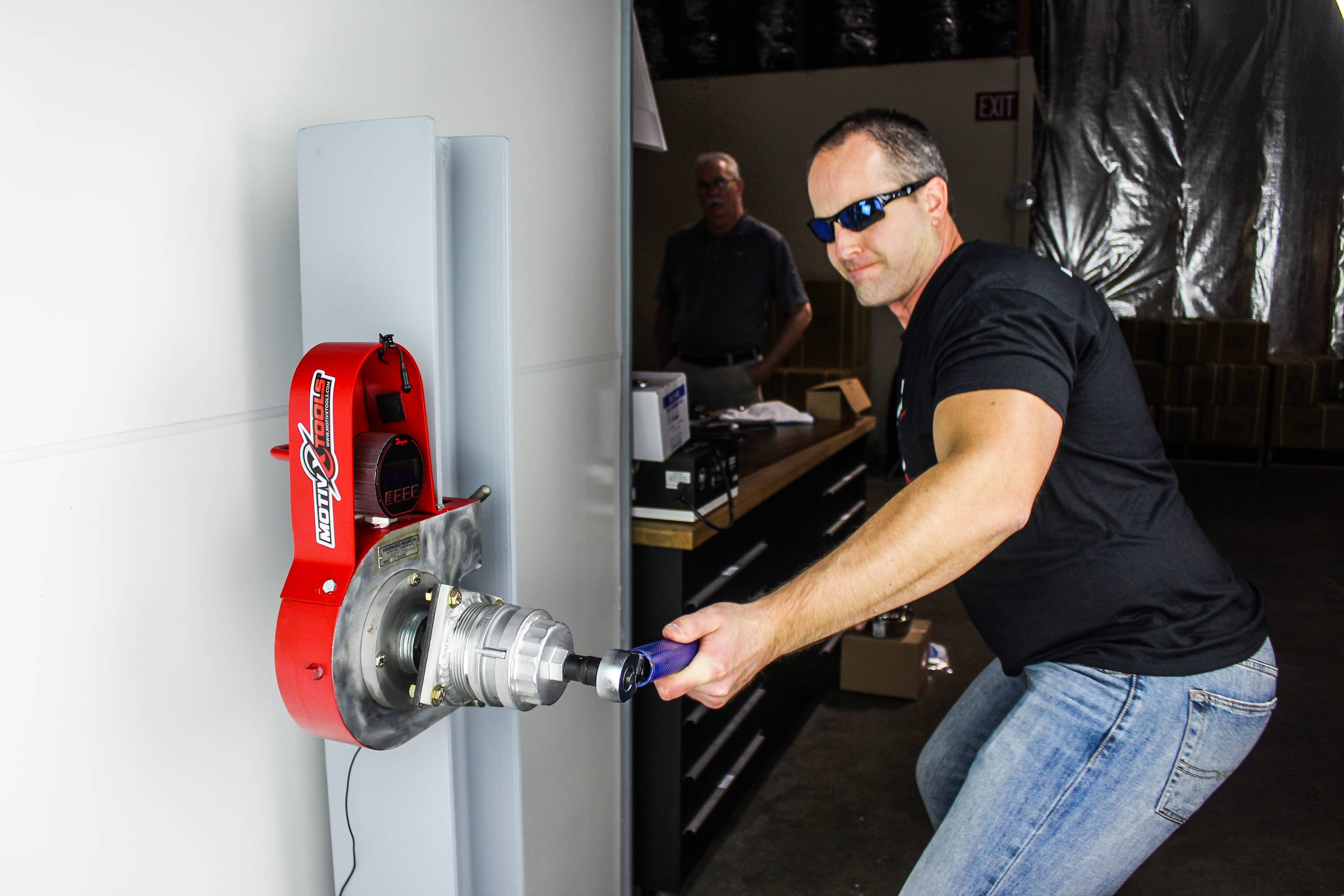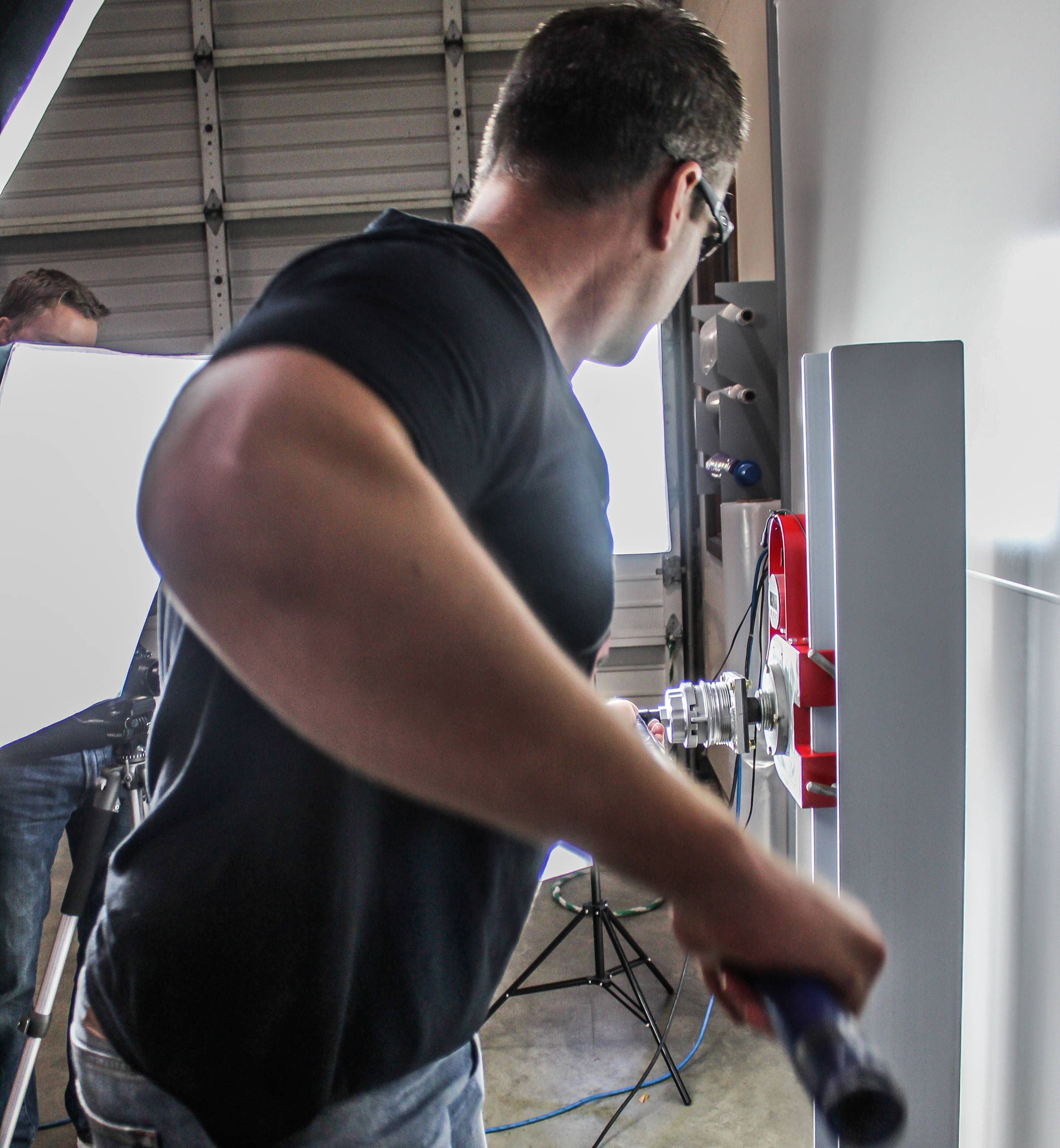 Our oil filter wrench stress test went really well, seeing as it was our first one. The Motivx wrench performed beautifully, and we're already gearing up for our next round of tests.