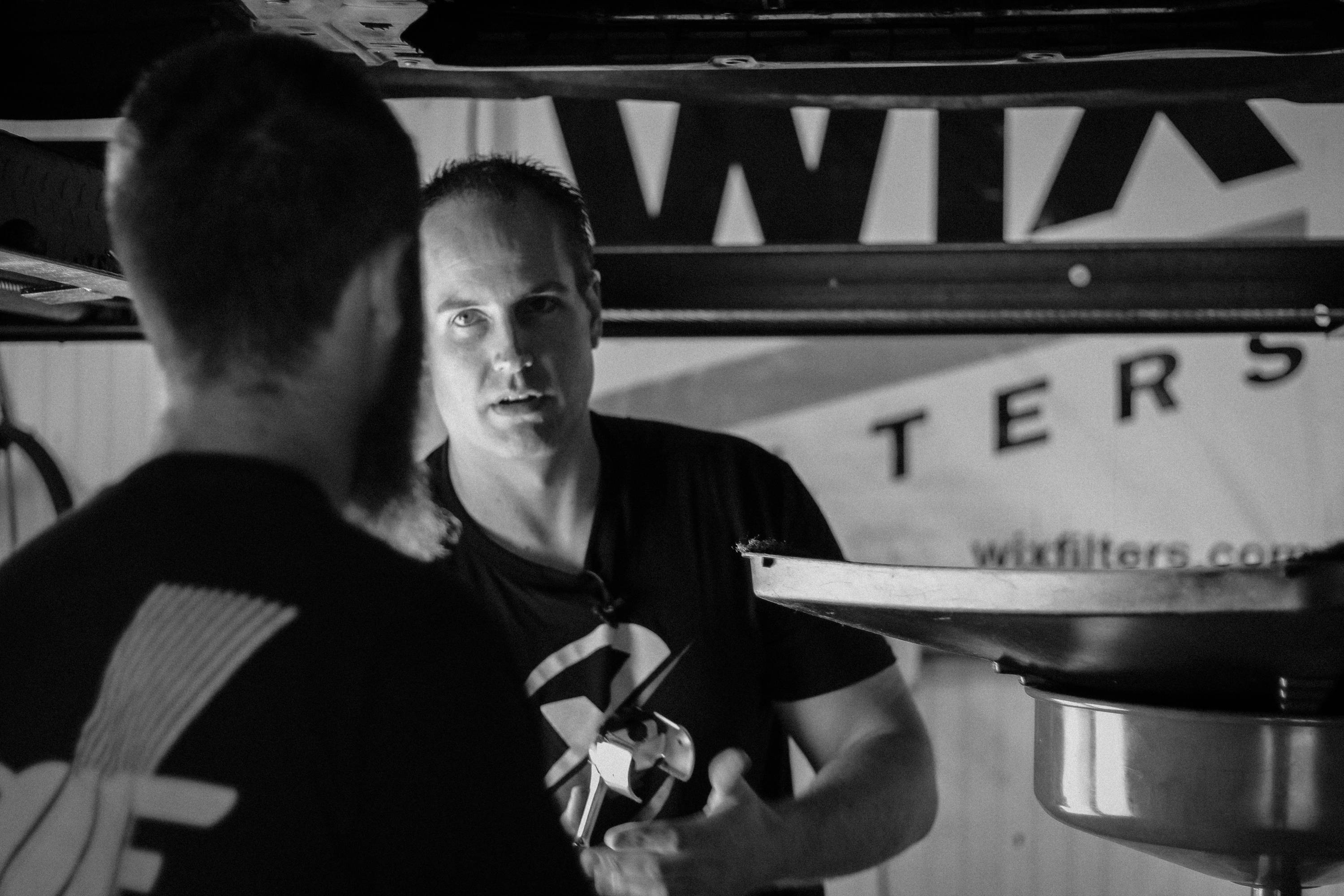 The mission of Motivx Tools is to provide the ultimate solution to our customers problems with a combination of knowledge and quality products. We want our customers to have the confidence they need to do the job and know it was done right.
Motivx Tools is a specialty automotive tool company, but it's about more than just tools. Anyone can make and sell tools, in fact a search for "automotive tools" on Google returned over 100 Million results. That's a lot of tools, and a lot of options where you can spend your hard earned money.
We're committed to a better way of doing things, things that can mean the difference between success and failure. We have a vision of perfection, where quality is an obsession and customer service exceeds expectations. At Motivx Tools we don't just deliver good tools, we deliver a great experience.
Hunter Hasbrouck | CEO
Motivx Tools LLC
---
Motivx Tools headquarters is located an hour south of Seattle, WA. Every order placed on our website gets shipped from here and we do all our research, development, prototyping, and customer service on site. When you call during business hours, your call comes directly to one of us in this office.
11108 Woodland Ave E
Puyallup, WA 98373
833-466-8489
---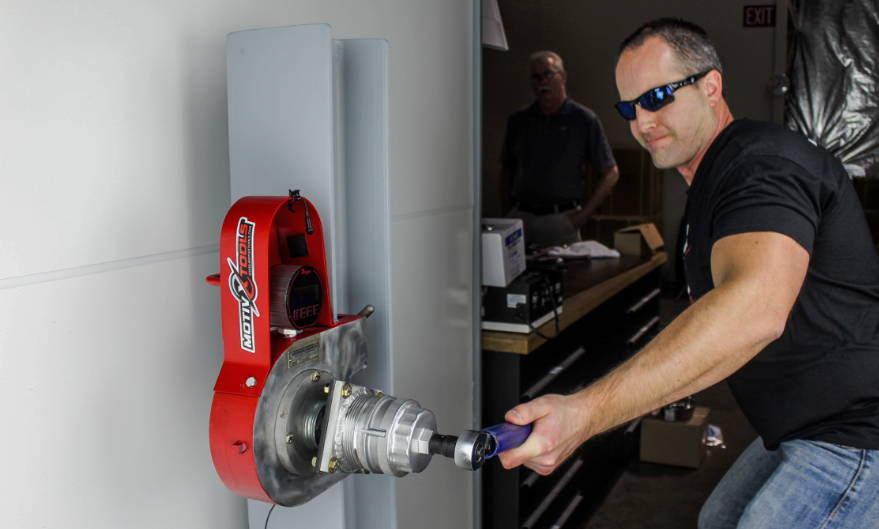 Hunter. Loves. Tools.
An automotive tech for 7 years, shop owner for 2 years, and law enforcement officer for 12 years, Hunter's background prepared him well for his current role as Founder and CEO of Motivx Tools.
He is passionate about discovering new ways to offer high-quality products that get the job done right and meet exceedingly high expectations.
Originally from Alaska, Hunter now runs Motivx Tools from Washington State, where he enjoys spending time with his family when he's not at the shop.
Note: This picture of Hunter was taken during a stress test on one of our wrenches. You shouldn't EVER need to put this much force on a wrench, but as we've mentioned... Hunter has high expectations for Motivx Tools products.
---
Gabe is originally from Monterey Bay, CA. Graduating from Wyo Tech with a degree in Automotive Applied Sciences, Gabe immediately went on to spend the next 19 years doing everything from changing oil to changing engines. In addition to his real-world bumper to bumper experience as a tech, Gabe managed a variety of auto parts stores as he and his wife travelled around the country, moving every few years due to his wife's career in the Navy.
Gabe loves dogs, volunteers at animal shelters, veterans shelters, and homeless shelters, and loves long distance motorcycle riding. He holds the coveted "Mile Eater" designation from the Iron Butt Association and his favorite place to ride is the Cascade Loop in Washington State.
Gabe loves working at Motivx Tools because he gets to utilize his skills and education in the auto industry to help real people solve real problems. If you call Motivx, chances are you'll talk to Gabe.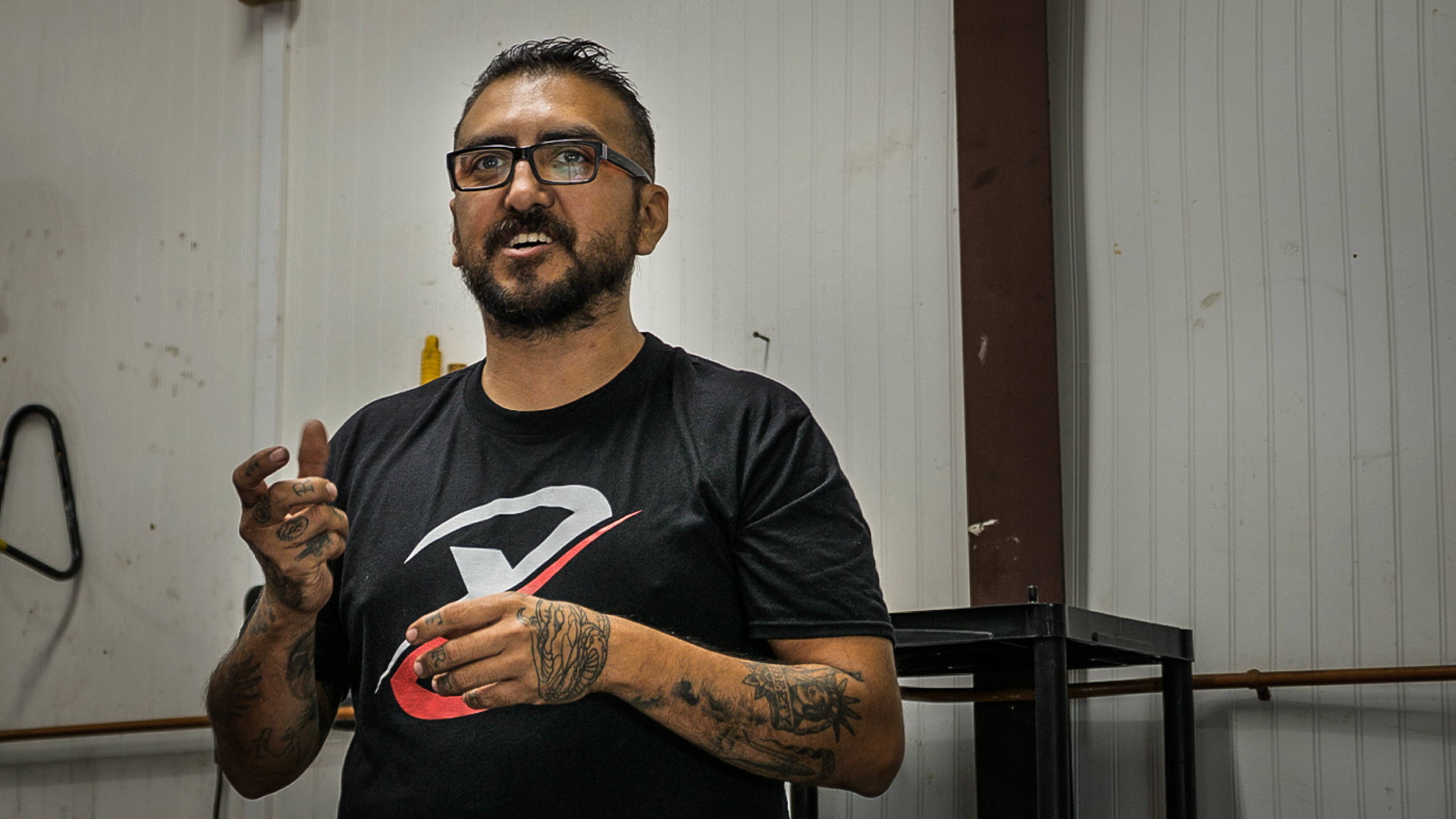 ---
Jonathan is orginally from Montana and loves doing just about anything that takes place outside. Mountain biking, rock climbing, hiking and camping are favorites, but his current obsession is fly fishing.
Jonathan's list of past employment has included window-washing, purchasing, retail management, plowing snow, building websites, directing marketing teams and more. But regardless of the position, he's always been influenced by the three core principles instilled in him by his dad: honesty, integrity and service.
When Jonathan isn't at work, you'll typically find him hanging out with his wife and two kids, losing at fantasy football or playing guitar.
---
Laird is originally from Utah. He used to play golf. Loves woodworking. Loyalty, integrity and truthfulness are what gain his respect. He spent 22 years serving in the Air Force.
 
"Anything else you want to know is none of your damn business."
Laird Merkley